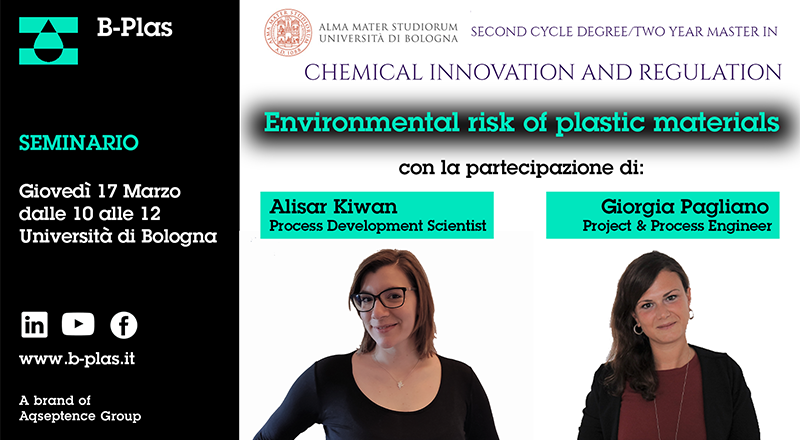 Giovedì 17 marzo, dalle 10 alle 12, saremo protagonisti al corso di Laurea Magistrale internazionale "Chemical Innovation and Regulation"(CHIR) dell'Alma Mater Studiorum – Università di Bologna.
Nello specifico, parteciperemo a un seminario organizzato dalla prof.ssa Chiara Samorì all'interno dell'insegnamento "Environmental risk of plastic materials".
– Alisar Kiwan presenterà la nostra mission: "BioPLAstic from Sludge: the new technology for the valorization of waste sludge".
– Giorgia Pagliano illustrerà l'industrializzazione del nostro processo: "Insights B-PLAS process: technical aspects from pilot to full scale plant".
L'intervento di Giorgia è disponibile qui.