Wastewater sludge: an innovative solution
B-Plas is an innovative technology that allows a dramatic volume reduction of the sludge to be disposed of, and its conversion into a new raw material (PHA), thanks to the integration of thermal, biological and chemical steps. Who benefits most from the solution provided by B-Plas are the managers and producers of industrial, agro-industrial and municipal sludge.
Through the biochemical conversion of the organic carbon in the sludge, we obtain PHA (polyhydroxyalkanoates), a bio-based, biodegradable and compostable polymer with properties comparable to fossil plastics (thermal characteristics, high versatility and ease of processing). Biobased PHA does not create permanent waste because it is biodegradable, recyclable and compostable, thus ensuring a low carbon footprint.
The B-Plas technology represents a sensational innovation, in fact it uses MMC Mixed Microbial Consortia, that are able to assimilate waste sludges, rather than SSC Single Strain Cultures, that require sterile reaction environment and selected raw materials.
How the process works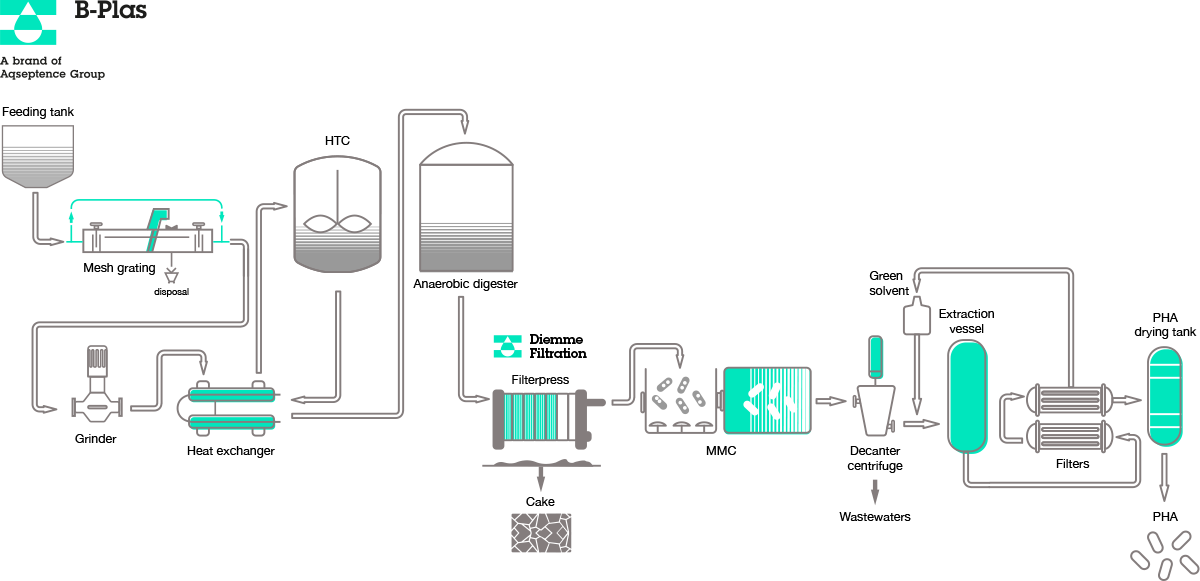 HTC (Hydrothermal Carbonization)
The sludge is heated up in the reactor in order to: solubilize the exhausted organic matter making it bioavailable again, eliminate pathogens and increase the sludge dehydration performance.
AD (Anaerobic Digestion)
The organic carbon in the sludge is converted into volatile fatty acids (VFA) by anaerobic bacteria under thermophilic conditions.
Filterpress
After AD, the sludge is efficiently dewatered by the filter press. The solid residue (cake) maintains the same classification unchanged, while the liquid enriched with VFA is sent to the PHA module and to aerobic fermentation.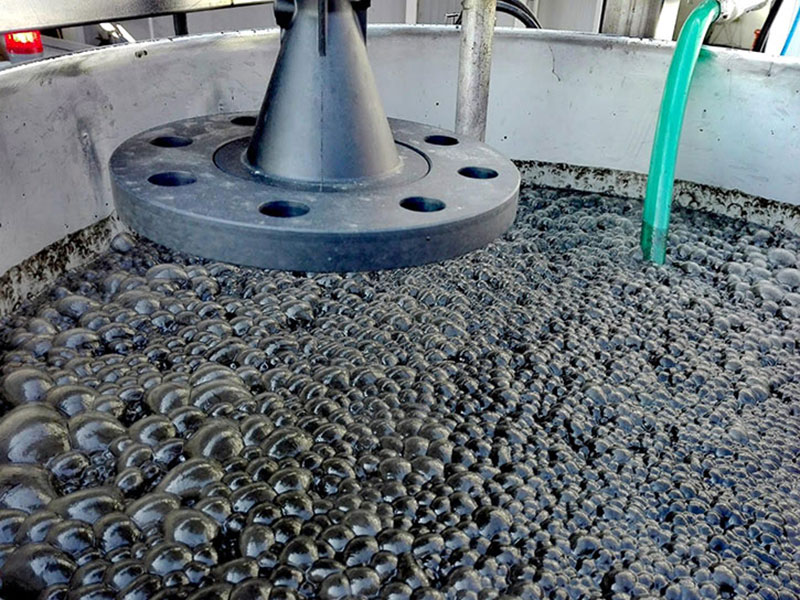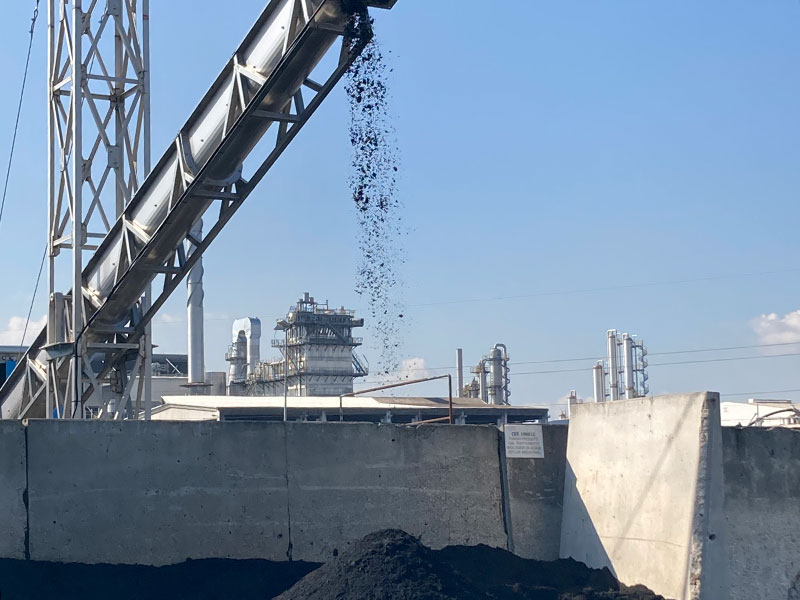 PHA generation and extraction
Aerobic fermentation
In this step , mixed microbial culture (MMC) converts VFAs into PHA polyhydroxyalkanoates in a non-sterile environment, through a process that selects only PHA accumulating bacteria.
Extraction PHA
PHA is extracted from aerobic bacteria using a green solvent. The PHA is further separated from the solvent and purified.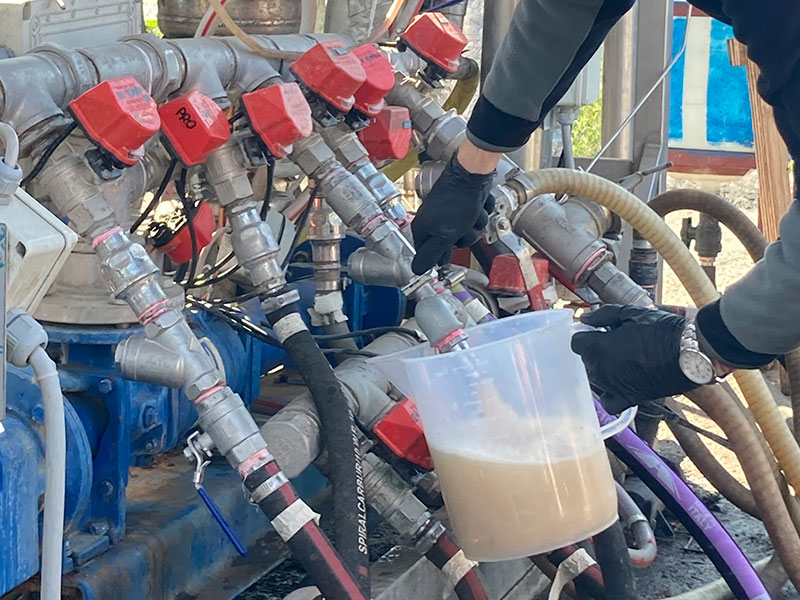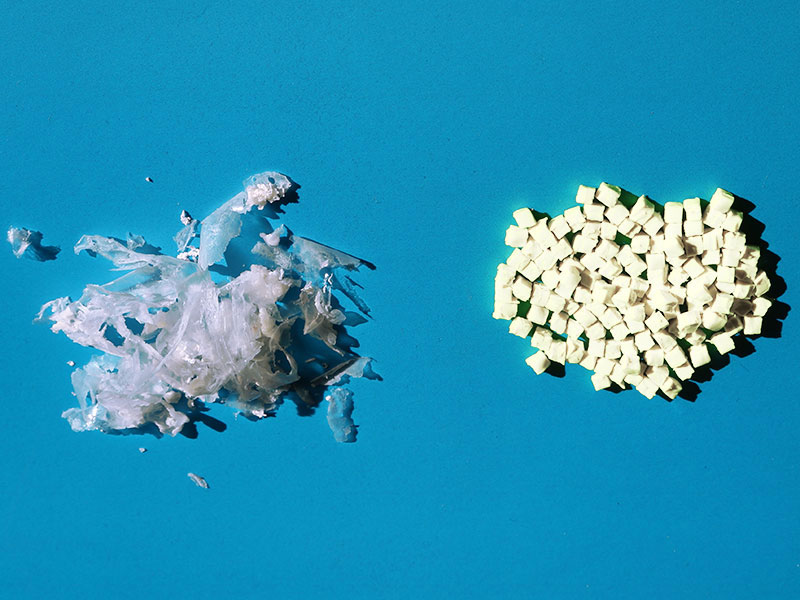 At the end of the process, the solvent is distilled and returned to the process.

Sludge in entrance
Filterpress cake* (SS: 37-47%) (ton/Y)
Wastewaters
PHA produced** (ton/y)
(ton/y)
i.a.
dry (%)
1.000 10.000 50.000 100.000 200.000
15.000 150.000 700.000 1.500.000 2.800.000
2-10%
~45 ~450 ~2.300 ~4.600 ~9.000
COD reduction up to a 100 factor

~2 ~25 ~130 ~250 ~500
*without conditioning ** collected by B-plas Sbrl at an agree price