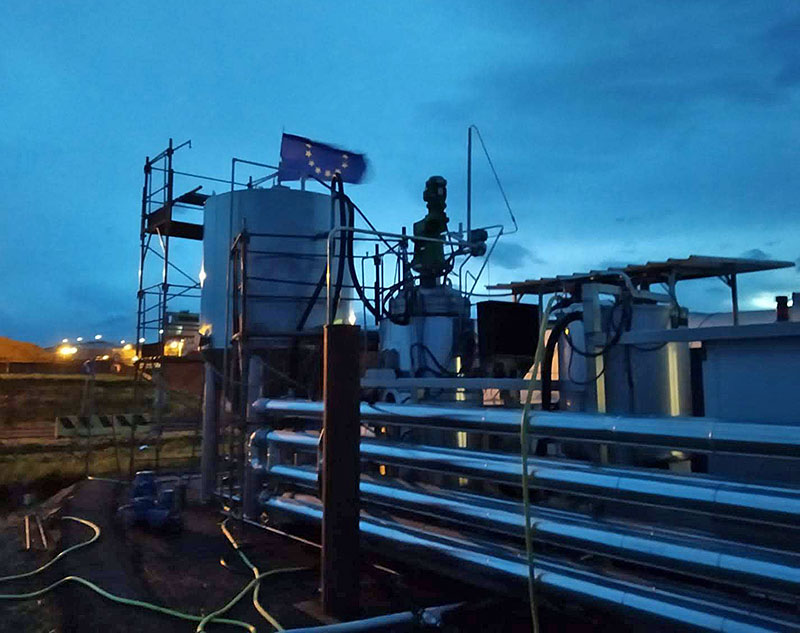 B-PLAS Sbrl is an innovative start-up that adopts the concept of Green Growth, that's a path of sustainable economic growth from both an environmental and social point of view.
We at B-PLAS define our identity and build our mission in the attempt to solve two issues:
the continuous increase in agri-food waste sludges and civil and industrial wastewaters, associated with the progressive restrictions for their sustainable disposal or reuse;
the increasing contamination of water and soil by non-biodegradable fossil plastics, and the consequent damage to natural ecosystems.
In 2018 B-Plas, a spin-off University of Bologna, designs and builds its first experimental plant thanks to the B-Plas Demo project, funded by the EIT Climate-KIC program, one of the initiatives of the European Union to tackle climate change through systemic innovation.
In the meantime B-Plas meets Aqseptence Group, a global group of leading companies in the production of technologies for the management of civil and industrial wastewater, and in particular Diemme Filtration, world leader in solid-liquid separation technologies. Sharing the mission of B-Plas and recognizing the high potential of its innovative technology in the industrial sector, Diemme Filtration decides to be its industrial partner and business incubator, founding the start-up and defining a program to accelerate its development and way to market.
B-Plas is a founding member of the Sustainable Development Foundation.
Mission
B-Plas designs and manufactures fully automated systems to have polyhydroxyalkanoate (PHA), a bio-based and biodegradable bioplastic, with reduced environmental impact than currently available technology alternatives.
Vision
To convert waste sludge into precious bio-resources.

Sustainability Manifesto
B-PLAS proposes a solution for two problems:
sludge: it reduces the volume of sludge to be recovered or disposed of up to 70%. This is achieved by solid/liquid separation with filter press technology without use of polyelectrolytes.
fossil-based plastics : it replaces conventional plastics with PHAs.
Read here the full version of the B-Plas sustainability manifesto.